A-26 INVADER TRIBUTE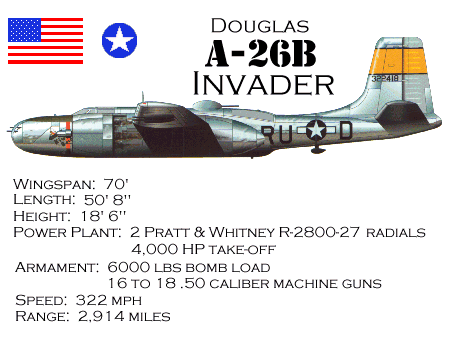 The A-26 Invader was first flown in July 1942 but design problems and equipment shortages delayed introduction to combat until 1944. It was built in 2 models, the "B" with a solid nose and the "C" with a glass nose. The Invader was the first bomber to incorporate laminar flow airfoils, slotted flaps and remote control gun turrets. Production ended in 1945 with approximately 2450 aircraft completed.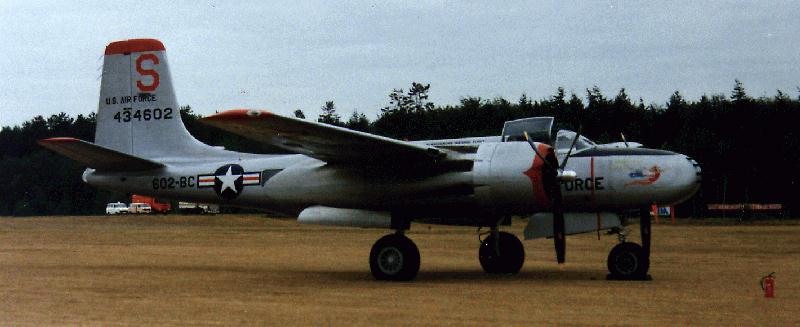 In 1950 with the onset of the Korean war the Invader was one of the first aircraft to be brought to bear on the enemy. Now designated the B-26, it continued to see action until the end of hostilities in 1953. It was used almost exclusively on night missions. In 1954 it was phased out of the active Airforce inventory.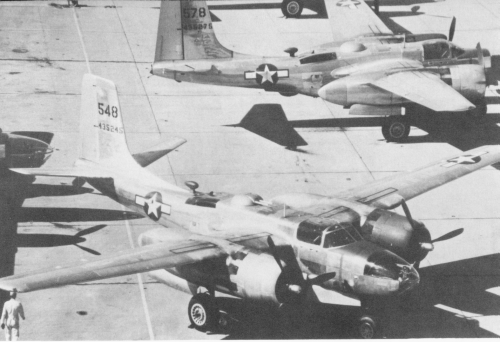 Starting in late 1961, small numbers of Invaders began arriving in Vietnam, eventually reaching 12 aircraft. The official mission was training Vietnamese pilots but in actuality some combat missions were flown. In 1963 the US Airforce decided to use the B-26 as a counter-insurgency aircraft as there were still many in storage. A contract was let for major rework and modification of 40 aircraft. In April 1965, the last Invader, now designated B-26K, was delivered. It soon was redesignated A-26A for political reasons. Its most distinguishing feature was the addition of 2 165 gallon tip tanks. Dual controls were also added for a copilot. Attrition and a shortage of parts forced the stand down of the last special operation squadron in November 1969.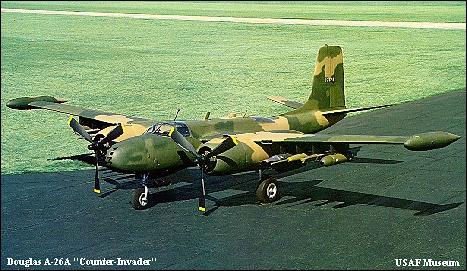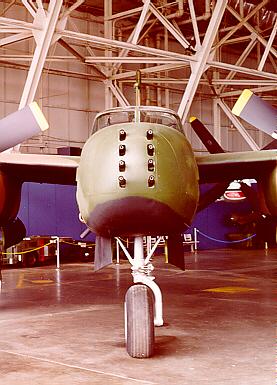 In addition to the Invaders primary roles of bombing and interdiction, it was modified to accomplish a wide array of other missions. These included reconnaissance, combat insertion, target drone launcher, personnel transport, and weather research.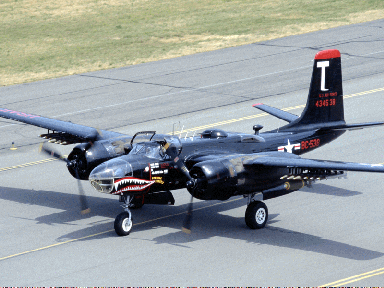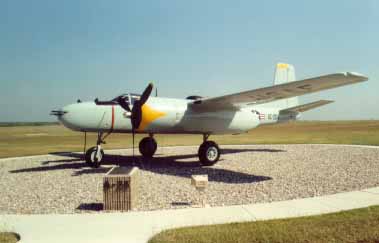 After being declared surplus, many entered civilian service as executive transports and fighting forest fires. Throughout the years, Invaders were used by over 20 foreign governments.